Fall Wedding Invitations
Fall is such a beautiful time of the year - some leaves are turning into beautiful golden and red colors, some are falling, and the air is crisp and cool.

We are proud to offer a great selection of gorgeous fall-themed wedding invitations for your autumn / fall wedding.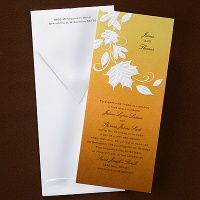 Autumn Tumble Invitation Wedding
Embossed, pearlized leaves are shown on this bright, shimmery invitation.
$212.90 per 100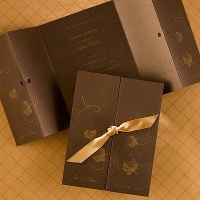 Falling Leaves Gate-Fold Invitation
This mocha, shimmer, gate-fold invitation features a falling leaf design on the front and is tied together with the ribbon of your choice.
$207.90 per 100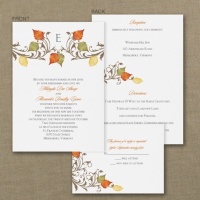 Fall In Love
Value style and save with this invitation card featuring different colored leaves on a vine.
$181.90 per 100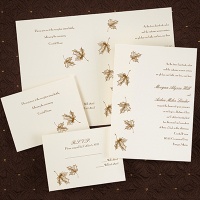 Autumn Splendor
A stylish and seasonally festive invitation that provides a rustic notion of autumn splendor.
$166.90 per 100
Autumn's Garden Invitation Wedding
An ecru invitation inspired with festive fall flowers enclosed in a pocket.
$298.90 per 100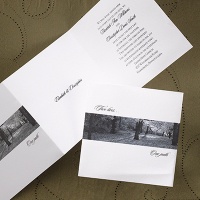 Two Lives, One Path
Two lives lead down one path of love on this classic Z-fold invitation.
$174.90 per 100
Home
Copyright © 2019 Fallinvitations.com - All Rights Reserved - Date: 9/20/2019